Elric brothers
1. Edward Elric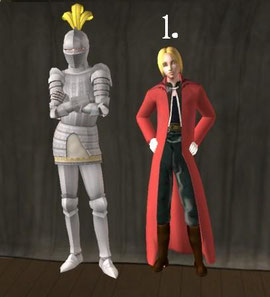 Edward Elric part 1
FMA sims mad by Amy-Hotchic
please dont redistbute ;-D
Edo Elric (part 1).rar
Komprimiertes Dateiarchiv
2.4 MB

Edward Elric part 2
FMA sims mad by Amy-Hotchic
please dont redistbute ;-D
DOWNLOAD BOTH PARTS AND PLACE
THEM IN "DOWNLOADS" FOLDER !!!
Edo Elric (part 2).rar
Komprimiertes Dateiarchiv
2.8 MB
Deadly sins Homonculi
1.Wrath 2.Greed 3.Envy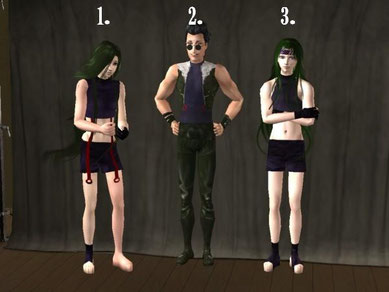 Not Included Mesh
You will need the "MESH headprotector" from this
RAR for Envy`s headband to show up in your game!
Needed Meshes.rar
Komprimiertes Dateiarchiv
127.1 KB

1.Wrath
Homonculi Sims by Amy-Hotchic
please don `t redistribute =)
Wrath.rar
Komprimiertes Dateiarchiv
3.0 MB

2.Greed
Homunculi Sims by Amy-Hotchic
please don `t redistribute =)
Greed.rar
Komprimiertes Dateiarchiv
4.4 MB

3.Envy
Homonculus Sims by Amy-Hotchic
please don `t redistribute =)
Envy.rar
Komprimiertes Dateiarchiv
4.9 MB